Innovative technology and excellent quality: Exploring the modern electronic cigarette factory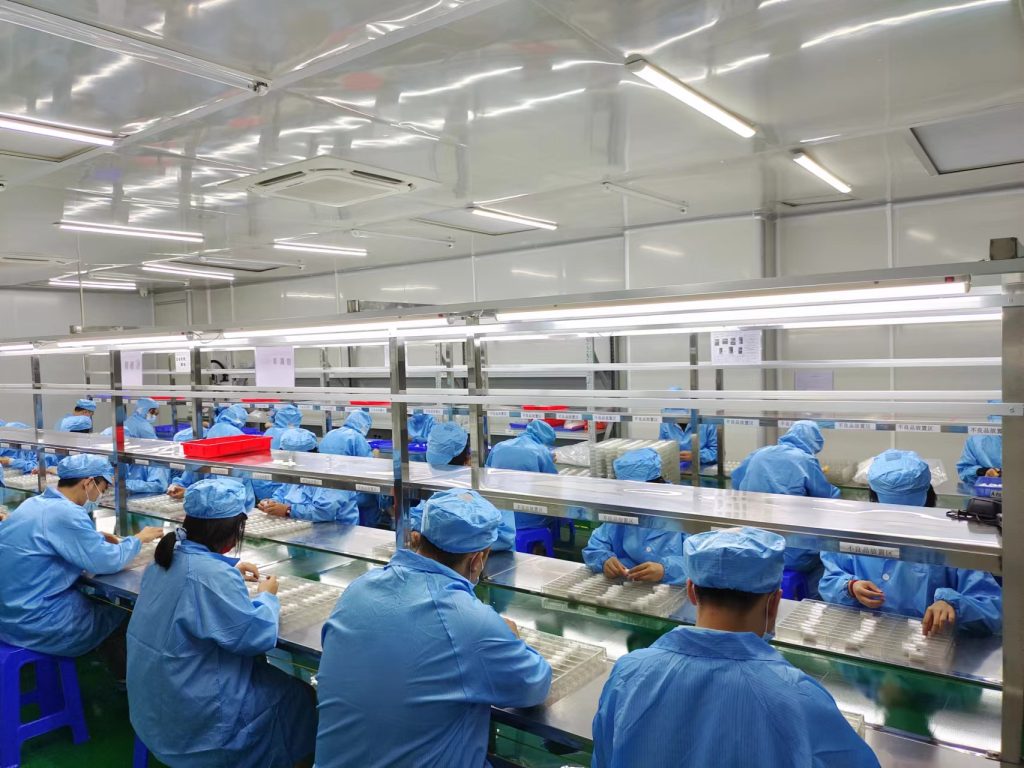 The vaping factory is a modern facility that specializes in the production of vaping products. It is located in a spacious industrial park with a large number of production equipment and technology. Here is a description of the factory:
Production line: The factory has several efficient production lines, each of which has been carefully designed and optimized to ensure the high efficiency and quality control of the production process. The machines on the production line include automatic assembly machines, filling machines, packaging machines, etc. These machines are able to complete the manufacturing and packaging process of products quickly.
Laboratory: There is an advanced laboratory in the factory for research and development of new products and quality control. The laboratory is equipped with modern instruments and equipment, which can conduct various chemical and physical tests to ensure the safety of products and compliance with relevant regulatory standards.
Raw materials: The factory purchases high-quality raw materials such as rechargeable batteries, atomizers, liquid nicotine and flavorings, etc. All raw materials are strictly screened and tested to ensure their quality and compliance with relevant regulatory requirements.
Quality Control: The factory attaches great importance to product quality control and takes strict measures to ensure the consistency and quality of each production batch. The factory is equipped with quality inspection equipment to conduct sampling inspections on finished products to ensure that products meet industry standards and customer needs.
Environmentally friendly: The factory actively adopts environmentally friendly measures to reduce the impact on the environment. For example, wastewater treatment equipment is installed in factories to ensure that wastewater is properly treated. In addition, the factory also uses energy-saving equipment and renewable energy to reduce energy consumption.
Strict compliance: The factory strictly complies with local and international regulatory requirements. It accurately records and monitors the ingredients, packaging and labeling of products to ensure product compliance and safety.
Safety measures: The factory pays attention to the safety and health of employees. All employees receive the necessary training in safe operating procedures and are equipped with appropriate personal protective equipment. The factory also conducts regular safety inspections and maintenance to ensure the safe operation of equipment and facilities.
In a word, this electronic cigarette factory has advanced production equipment and laboratories, and pays attention to quality control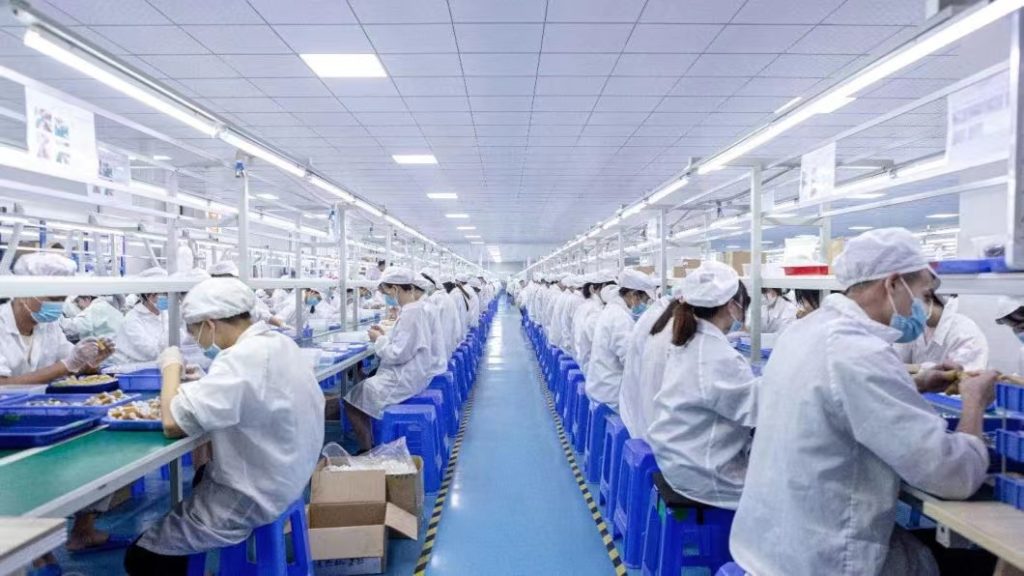 Che è SIGELANG?
SIGELANG is Shenzhen Sigelang Technology Co., Ltd., a company specializing in the research, development, production, and sales of various types of e-cigarette products since 2012. They focus on the development of "healthy e-cigarettes" and prioritize customer satisfaction and achievement. Their product range includes CBD atomizers, disposable vapes, hookahs, cigarette grinders, tobacco pipes, LED rolling trays, and more. Their products have gained popularity in Europe, America, and other countries worldwide.
Located in Shenzhen, a city known for its convenient transportation and global connectivity, SIGELANG operates a factory equipped with complete assembly and packaging production lines. They have introduced world-leading technology and equipment and assembled a professional, efficient, and passionate team. SIGELANG offers ODM (Original Design Manufacturing) and OEM (Original Equipment Manufacturing) production to cater to customer needs for new product development and brand building. Over the years, they have assisted clients from around the world in establishing various brands, helping them gain a favorable reputation in their respective markets.
With their professional R&D capabilities and strong expertise in e-cigarettes, SIGELANG is dedicated to providing customers with top-quality products and satisfactory services. They continuously strive to produce fashionable electronic cigarette products featuring the latest and most unique designs. SIGELANG Technology welcomes visitors and looks forward to cooperation opportunities.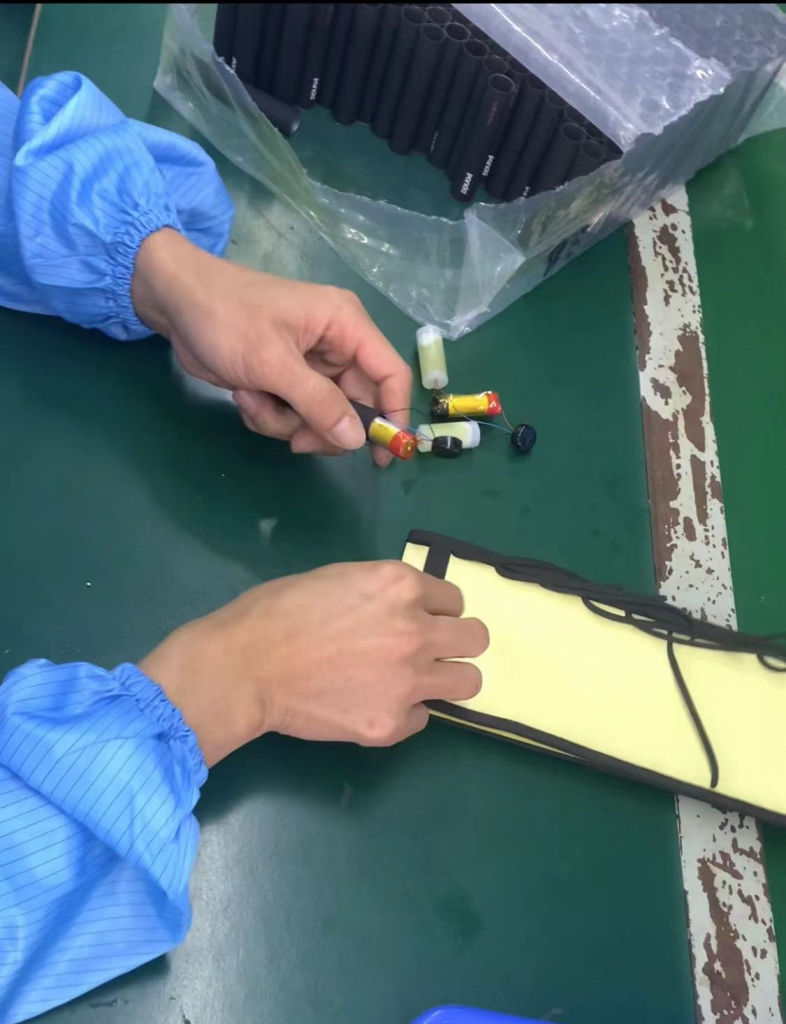 There are several reasons to choose SIGELANG:
OEM/ODM Services: SIGELANG welcomes OEM (Original Equipment Manufacturing) and ODM (Original Design Manufacturing) orders. They are open to customizing products according to your specifications. Additionally, they invite you to visit their factory before placing an order, allowing you to have a firsthand experience and understanding of their capabilities.
High Quality Control: SIGELANG prioritizes maintaining high-quality standards for their products. They have implemented stringent quality control measures throughout the production process to ensure that the products meet or exceed industry standards.
Shipping Options: SIGELANG offers various shipping options such as UPS, DHL, TNT, and more. This allows for flexible and efficient shipping arrangements to different locations worldwide, ensuring your products reach you in a timely manner.
Warranty: SIGELANG provides a warranty period of 3 months for their products. This demonstrates their confidence in the quality and reliability of their offerings. In case of any manufacturing defects or issues within the warranty period, they are committed to providing appropriate support and assistance.
Regular New Product Releases: SIGELANG consistently introduces new products every month. This showcases their commitment to innovation and staying up-to-date with the latest trends and customer demands. Furthermore, they strive to offer these new products at the best possible prices without compromising on quality.
These factors collectively make SIGELANG a compelling choice for customers seeking reliable OEM/ODM services, high-quality products, efficient shipping, warranty coverage, and a continuous stream of new and innovative offerings.